Colors reveals your personality-Everyone's favourite colour differ according to one's personality. These colours are directly related to person's personality. The choices person makes, and his or her nature has inextricably associated with each other.
There is no such thing like 'too many colours'. We, people, begin our lives with many colours and dissolve it in one colour. Poets have used the colours to describe one's emotions and beauty. An artist has no purpose of imagination without colours.  Our preferences have also based on different colours.
Colors reveals your personality
Though we love all colours when it comes to the preferences, our choice for colours may differ from one another.
Have you ever thought why the red colour is favourite of some people and black is of others?
Our brain has designed in the pattern that it learns everything from our behaviour and nature. It all depends upon what we see and what we believe. We like the things which suit our personality and stay away from things which do not satisfy our choices.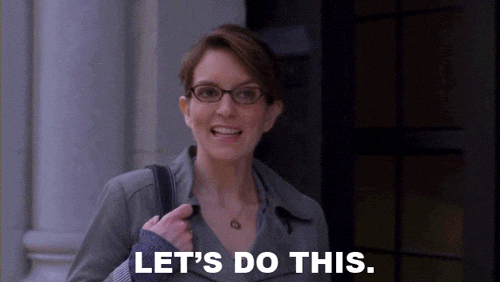 In the same way, a particular colour becomes our favourite colour. Now let's check what your favourite colour say about your personality.
1. Red
If your favourite colour is red, you are passionate about everything that you put in your mind like let it be work, relationships, or anything. You know your worth.
You are the person of wisdom. You don't mind if you say 'no' to anything when you don't want it, or you are doing something else. It merely means that you don't want disturbance and you drive for perfection in your things.
You like handling your works, responsibilities, and challenges and even when you are in bed.
2. Yellow
If your favourite colour is yellow, you are a friendly and cheerful person. Wherever you go, you make new friends and leave a stamp on everyone's heart because of your loving nature.
You are a generous and enjoyable person. Adaptable and charming are few adjectives which describe your personality.
3. Purple
You are allurer if your favourite colour is purple. You captivate everyone, and you have the way to talk with others. You talk with people in very smoothie way and reveal their secrets, and yourself remain a mystery. You are a sweet talker, very confident and bold.
4. Pink
People whose favourite colour is pink have a colourful personality. The people are trustworthy and become the centre of attraction wherever they go. Everyone wants to become friend with you. You believe in setting your trends instead of following the ongoing trends. And also most of the times you succeed in your targets.
You live in the nature with the motto that you only live once. You try to put yourself in other's shoes before judging them and easily forgive others for their mistakes.
You are very caring and love others from the deep of your heart or do not love and care at all.
5. Black
Contrary to the popular beliefs, People whose favourite colour is black are highly creative and exciting. They do not get bored and don't bore others. They speak less. But when they talk about something, their words surely put an impact on you.
If you love the black colour very much, then there are more chances that you are confident. You are well aware of choices you make in your life. You better take criticism. Most of the times, you hardly pay attention to other's words that what other people might have to say.
Read also: Pick Your Favourite Colour That Will Draw You To See Your Future
You don't interfere in anyone's work or life. You mind your own business and don't take an interest in other's life.
6. Blue
You are attractive, beautiful, and full of grace if your favourite colour is blue. This colour has associated with royalty and beauty for ages. By your nature, you trust others very quickly and expect a lot from others. More expectations always hurt. In the same way, you also get hurt yourself.
You find difficulty in making decisions. Honest, hard worker, and punctual are some adjectives which describe your personality.
7. Orange
You are energetic, bright, and full of life just like the orange colour. You love to take challenges in your life. You are the kind of person who either works hard and gives his or her 100% result or you stay in your bed all the day.
You love to live your life freely without anyone's interference. You freely enjoy late night parties, and you live your life without any regret.
8. Green
You are a peace lover if your favourite colour is green. You avoid all uncomfortable situations. You have strong desire to travel and to explore new things.
9. White
You are classy if your favourite colour is white. You love to organise things. Your thoughts are stable, and others approach you when they are unable to make decisions and need advice.